Getting Your Smile Ready for the Holiday Season
Published:November 6th, 2013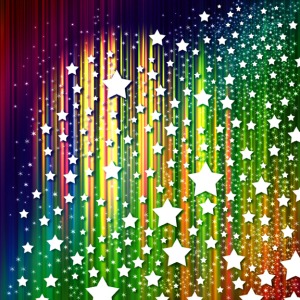 It is almost the party season when most of us want to make sure we look our best. It is likely that part of your preparations may include a few extra sessions in the gym, and a shopping trip for a new outfit or two, but what about your smile. Is it looking a little dingy? It is not too late to do something about it, but you do need to start planning now.
Visit Your Dentist
If you're overdue for a checkup then it's a great idea to visit your dentist, and to have a hygiene appointment at the same time. The reason for this is that it will help ensure your smile is healthy, something that is vitally important especially if you intend to use whitening products on your teeth. If you have any older composite fillings right in the front of the mouth then these may have become stained, and replacing them will help protect your teeth and will give your smile a bit of a boost.
Hygiene treatments are great, as your hygienist will remove all be hardened tartar from your teeth, a substance that can look yellowish in colour before finishing your treatment by polishing your teeth. This helps to remove some of the surface stains from your teeth, making them look at this whiter and giving you the best possible starting point for using a home whitening kit. You'll also get fresher breath as well!
Choosing the Best Home Tooth Whitening Kit
You'll find lots of information about the best home whitening kits on our website, including reviews. It's down to you as to how you want to whiten your teeth, as some are peroxide-based while others such as Botanical White concentrate on using more natural ingredients that may be suitable for people with particularly sensitive teeth. Nowadays mouth trays often need to be worn for as little as 30 minutes each day to provide good results within a couple of weeks. Not everyone wants to wear whitening trays, in which case you might want to look at the reviews on whitening strips which are extremely popular.
What to Expect When Whitening
It's normal to feel a little bit of sensitivity during whitening, and this is because the process can make the tooth enamel slightly more porous, so the effect should only last for a short while until the teeth return to normal. Teeth whitening kits have been designed to take this into account, and provided you use them properly and don't try to whiten your teeth excessively then you should be perfectly fine, especially seeing as you will have had a full dental check-up beforehand. It's really important not to overuse these kits, as your teeth will not get any whiter and you could end up damaging them.
If you do want to make the effects last longer in between treatments, then the best way is to make  small adjustments to your lifestyle, for instance quitting smoking, or cutting down on your consumption of foods that can stain teeth such as curries, red wine and coffee. Regular hygiene appointments will also help, and you don't need to visit your dentist each time as you can just book a hygiene appointment on its own nowadays.
About the author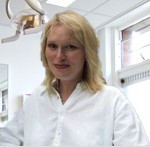 Alison, is a UK born and educated dental professional with over 25 years experience.
---