Do Vegetarians Have Healthier Gums Than Carnivores?
Published:August 6th, 2013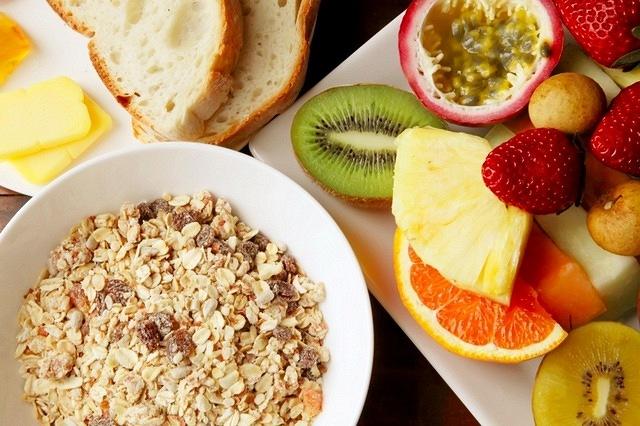 If you're one of the many vegetarians in the UK then you'll probably be interested in a recent study that showed non-meat eaters could have healthier gums than meat eaters. The study was carried out by researchers at the Department of Conservative Dentistry, Periodontology and Preventative Dentistry at the Hanover Medical School. It found that vegetarians were more likely to have healthier gums than those who enjoy eating meat, and were therefore less likely to have bleeding gums or other signs of gum disease that could potentially lead to tooth loss.
If you're a vegetarian you're probably patting yourself on the back by this stage, but it's not all good news. The study also showed that vegetarians were more likely to have tooth decay, and in spite of being more likely to be well-educated, were less likely to visit their dentist even though they knew the benefits.
Healthy Gums Need a Healthy Diet
The association between a healthy diet and healthy gums is nothing new, as a diet that's rich in vitamins and minerals, and which contains plenty of fresh fruits and vegetables has been found to help prevent gum disease which is the main reason teeth are lost. Fresh fruits and vegetables are high in antioxidants which help to protect the gums. A diet that's rich in fresh produce can also help reduce the risk of mouth cancer. However vegetarians who have shunned meat for a very long time are more likely to be deficient in calcium and vitamin D. Both these are important for the health of teeth, and if they are lacking the teeth could become softer and more vulnerable to developing cavities.
Dr Nigel Carter OBE, chief executive of the British Dental Health Foundation has pointed out that poor oral health can nearly always be prevented, provided people make caring for their teeth top priority. He also commented that although a vegetarian diet can benefit oral health, the risk of certain vitamin deficiencies could also negatively affect it, and for this reason it's always important to mention to your dentist if you are vegetarian or vegan.
If You're Vegetarian, Ask Your Dentist for Advice
Your dentist will be able to advise you on how you can gain all the nutrients necessary for a healthy mouth. This something that's especially important for younger vegetarians whose teeth and bones may still be developing. Regular trips to the dentist are vital as your overall oral health will be assessed, and teeth can be scaled and polished as required, and this is something that lifts surface stains, making your teeth appear a little whiter.
Healthy Teeth Can Be Whiter Teeth
Caring for your teeth and gums really isn't rocket science as only requires is a simple routine of twice-daily brushing and once a day flossing. When done properly this should be adequate to remove plaque which can cause gum disease. It's all down to having good technique, and it's important to pay attention when you brush to make sure all the surfaces of your teeth are cleaned.
Once you have a healthy mouth then it's easy to use one of the many home whitening kits on the market to boost your smile. However if you use these kits on an unhealthy mouth then you're likely to experience sensitivity or possibly pain. In addition whiter teeth still need to be held firmly in place with healthy gums.
About the author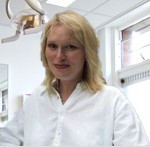 Alison, is a UK born and educated dental professional with over 25 years experience.
---