Are Your Teeth Looking Their Best for National Smile Month?
Published:May 14th, 2014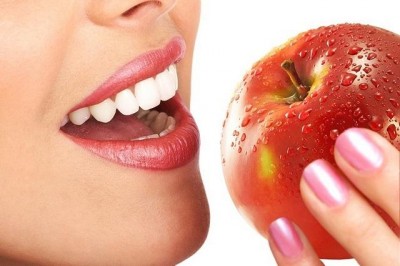 It's National Smile Month from 19th of May to 20th June, so is your smile looking its best? If not this could be the month to decide to make a change. National Smile Month has been running for 40 years and helps to promote good oral health. Thousands of individuals and organisations throughout the country take part in this campaign to help raise awareness of the effects of poor oral health, as well as ways to improve tooth and gum health.
Oral Health and General Health are Both Connected
When most people think about poor oral health they imagine someone with yellow and unappealing teeth, perhaps suffering from bad breath, and even missing one or more teeth. In fact, someone can have a relatively good-looking smile but they may have gum disease. It's all too easy to ignore bleeding gums which are often the earliest signs of this disease. If left untreated, gum disease can lead to a whole host of other problems affecting your general health. Numerous studies have suggested there is a link between poor oral health and heart attacks, dementia, strokes, diabetes, male sexual health problems and even complications during pregnancy.
What's worrying is many people don't know these links even exist. A recent survey in the UK found that 4/5 people didn't think poor oral health was connected in any way to some of these conditions. Some 83% didn't think oral health was connected to pneumonia, while 79% didn't think it could be connected with strokes. A worrying 82% weren't aware this condition has been connected to: cancer and 90% didn't know it had been linked to dementia. Encouragingly, at least 40% work aware of the connection with heart problems. Two thirds of women are unaware of how oral health can affect pregnancies, and 83% of men do not know poor oral health could lead to erectile dysfunction.
Get a Healthy Smile Just in Time for summer
If you haven't visited the dentist for a while, then now is your chance. Your dentist can assess your dental health, and is likely to carry out a screening for oral cancer at the same time. A hygienist will work with you to help improve your gum health, and a professional cleaning is a great way to freshen up your smile. Removing tartar build up and polishing your teeth will help get rid of surface stains, and is a nice thing to do immediately before you whiten your teeth at home as it will help to maximise results.
Gentle Dental Care for Nervous Patients
If you are nervous about visiting the dentist, National Smile Month is a good time to tackle these fears. Many dentists are all too well aware that patients feel nervous, and some have chosen to specialise in treating those who are anxious or concerned. If you don't have a dentist, try asking friends and family for their recommendations, or search online. Most dentists' websites will specify if they treat nervous patients, and you should find they are very understanding about your concerns. Modern dental surgeries are far more welcoming in the past, and some are even designed to give a spa like experience.
About the author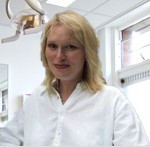 Alison, is a UK born and educated dental professional with over 25 years experience.
---