About
Welcome to Teeth Whitening Kits – Your Guide To Teeth Whitening
Today we have access to many different ways to enhance our smile, from teeth whitening toothpastes, to costly dental cosmetic surgery clinics specialising in providing you with that hollywood smile – You know the one which is flawless, and empowers the owner with unbound confidence.
Up until recently only celebrities and wealthy individuals could afford such treatments, with the rest having to resort to home grown remedies and formulas at their perils!
Well the good news is that teeth whitening is now as affordable as ever, but there are many different products to choose from. Which should you spend your hard earned cash on?
This is where we come in. We review the best treatments available in the market, and provide independent reports on the effectiveness of each treatment. We also feature "jargon free" advice, and information to help you make the right choice when it comes to teeth whitening.
Meet our resident advisor
Alison Aldridge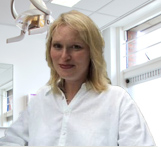 Alison, is a UK born and educated dental professional who completed her training at the Queen Victoria Hospital in East Grinstead, England, and she is registered with the General Dental Council in London, England. She has over twenty five years of experience working within the dental industry but always loved writing.
In her spare time Alison enjoys reading, cooking, walking and traveling as much as possible!